March 14 official calls Nasrallah's speech a 'coup'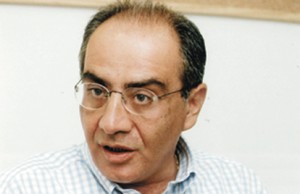 March 14 General Coordinator Fares Soueid said that Hezbollah Secretary General Sayyed Hassan Nasrallah's Friday speech is a coup against the Lebanese government and the people, Akhbar al-Yawm reported on Saturday.
"The STL is something all Lebanese parties agreed on during the national dialogue in 2006," he said, adding that Nasrallah has changed his position by categorizing it as an "Israeli project."
Similarly Phalange MP Sami Gemayel said during an interview with the Free Lebanon radio on Saturday that "Hezbollah Secretary General Sayyed Hassan Nasrallah's speech on Friday raised fears of witnessing a repeat of the May 7 events. "
Gemayel added: " if you ask me if it will happen again, I say a new May 7 could happen as long as Sayyed Hassan Nasrallah makes such speeches."
A Der Spiegel report dated May 2009 revealed a link between Hezbollah and the assassination of Hariri.
STL was formed by the United Nations to try the killers of former PM Hariri , who was assassinated on February 14 , 2005.
Initially Syria was accused of being behind Hariri's murder , but ever since the Der Spiegel report surfaced, all fingers have been pointing at Hezbollah. Many analysts however believe that Hezbollah could not have done it without Syria's help.