New $500 million residential development in Beirut
Beirut Terraces, a $500 million residential development situated in the heart of the capital was unveiled on Thursday in a ceremony which celebrated the commencement of the project's construction.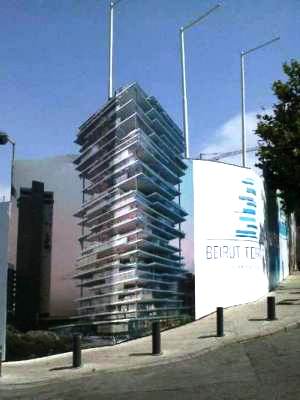 Located in the prestigious Beirut Central District, Beirut Terraces is expected to raise the bar in architecture and design, both on the national and regional level. It is the first residential development by Herzog and de Meuron in the region, founded on the concept of reviving the Beirut urban lifestyle by extending from horizontal to vertical, blending the indoor and outdoor, views and privacy, landscape with architecture.
Bassim Halaby, Chairman and CEO of Benchmark which is the pioneering development firm behind Beirut Terraces, said that 20 percent of the project is already sold and more than 70 percent of buyers are Lebanese. "These apartments were sold for residential and not investment purposes," he said.
He added that people usually invest in real estate if a possibility of making a 30 to 40 percent profit exists. "People would invest in such projects if they can make a good profit, not to forget the fact that the demand on real estate in Lebanon is in a continuous increase of 5 to 10 percent. However, people are currently buying units from the project for residential purposes."
Halaby said that excavation work has started and the project will be completed by the end of 2013 or mid-2014. When asked about the reason for constructing such high-end apartments, Halaby said that the Downtown area is not only designed for the rich. "It has the big and small apartments and some of them are located on the sea side while others are just ordinary ones with gardens," he said. "Moreover, we are selling the square meter for less than $10,000."
Halaby added that since 2000 there has been a trend of reviving the sea front areas which have always been characterized by attracting most of the investments.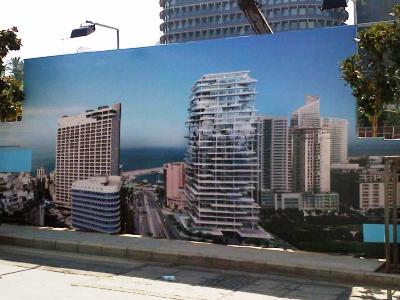 The tower, which reflects the spirit of future Beirut while drawing inspiration from the city's layers of history, will have 130 different apartments, each offering a differentiated living experience.
Halaby said that he wants the Beirut Terraces project to become a crafted jewel in its urban context and a landmark in the re-born city center of Beirut, while providing for its residents a quality of life worthy of their expectations. "We also view ourselves as equally accountable towards protecting the environment and we are therefore committed to creating a sustainable development," he said.
Benchmark's partners for this project include Khatib and Alami, BankMed and Herzog and de Meuron. DS