parliament meeting over Palestinian rights postponed till Aug.17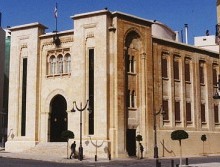 Lebanese parliament Speaker Nabih Berri postponed on Thursday the discussion over the rights of Palestinian refugees in Lebanon until the next legislative session scheduled for August 17.
Berrisaid that the delay was aimed at granting Parliament's Justice and Administration Committee "enough time to complete its study of the various proposals."
"Agreement on this issue can only be reached through compromise," Berri told reporters at the end of Thursday's legislative session which lasted three hours.
Democratic Gathering bloc leader MP Walid Jumblatt did not attend the session.
Last month , during an extraordinary session of the parliament the Progressive Socialist Party leader proposed a bill that grants Palestinian refugees in Lebanon civil rights and allows them to own property. The bill was referred by Speaker Nabih Berri to the justice and administrative committee to study and submit recommendation to parliament .
Hezbollah and Amal MPs voted in favor of the bill, while the Phalange party , Lebanese Forces and Change and Reform blocs voted against it.
Last week the Lebanese Forces, Future Movement and March 14 General Secretariat put together their own bill on the issue. The bill does not allow the Palestinians to own property out of fear that such a move could be a step towards their naturalization. The bill however will grant the Palestinians the right to work in Lebanon