Hezbollah MP calls Israeli report 'a lie'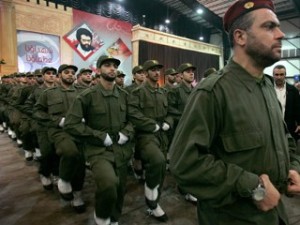 During an interview with Al-Manar television on Friday, Hezbollah MP Walid Succariyeh said the Israel's reports on Hezbollah's arms depots in South Lebanon "could only be believed by naive people.
His comment comes after a report published in Israeli newspaper Haaretz, which said Hezbollah has an arsenal of some 40,000 short and medium range rockets stored in towns and villages south of the Litani River, with many of the weapons stored in private houses.
Haaretz quoted Israel Defense Forces Colonel Ronen Merli as saying" Hezbollah also has hundreds of longer range M-600 rockets capable of striking major Israeli cities."
According to Merli , "the weapons are operated by a force of some 20,000 armed Shi'a Muslim militants, around a third of which have undergone combat training in Iran, available for action at short notice.
"Merli said photographs show a unit of 90 Hezbollah militants operating in the village of Al-Khiyam, where they were storing weapons close to hospitals and schools."
" The report is a lie fabricated by Israel," the MP said, adding that Tel Aviv will not likely attack Lebanon "because it is aware it will be defeated."
The Kuwaiti newspaper Ad-Dar also on Friday quoted sources close to Hezbollah as saying that Israeli report is "fake".