Lebanon rolls out $5 billion energy plan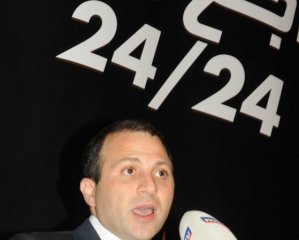 A proposed energy measure could eliminate electricity rationing in Lebanon in the next four years, the Lebanese energy minister said.
Lebanese Energy Minister Gebran Bassil unveiled a $5 billion plan to revamp the Lebanese electricity sector, according to local media reports.
"This document will lead to a solid electricity sector with more than 4,000 megawatts of power by 2014 and 5,000 MW after 2015," he said. "We are talking about a stable and secure distribution and transport network.
The minister said his plan would require patience to develop but added the government has already set aside $1.5 billion for the effort. The remaining funds would come from the private sector and from loans from Lebanon's neighbors, he said.
The annual price for electricity, he warned, could reach staggering levels if the measure was not adopted.
The plan includes measures to increase the use of wind and biomass energy. Alternative energy under the minister's plan would provide 12 percent of Lebanon's annual needs by 2014.
"This document, if adopted, will reduce the gross losses of the electricity sector from $4.4 billion in 2010 to zero in 2014 with 24 hours of electricity a day," he said. UPI