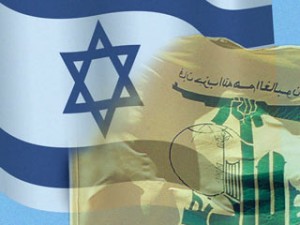 The United Nations has warned of renewed violence between Lebanese group Hezbollah and its archfoe Israel following accusations the Shiite militant party had received sophisticated missiles.
"Amidst allegations of continued arms transfers to Hezbollah… a perceptible increase in tension between the parties was recorded," UN Secretary General Ban Ki-moon said in a report, a copy of which was obtained by AFP in Beirut on Friday.
"This raised the spectre of a miscalculation by either party leading to a resumption of hostilities, with potentially devastating consequences for Lebanon and the region," read the 13th report on the implementation of UN Security Council Resolution 1701.
The resolution brought to an end a deadly war between Israel and Hezbollah in the summer of 2006, which destroyed much of Lebanon's major infrastructure and killed more than 1,200 Lebanese, mainly civilians, and 160 Israelis, mainly soldiers.
The resolution also beefed up the United Nations Interim Force in Lebanon (UNIFIL), a peacekeeping force tasked with overseeing the ceasefire and monitoring the UN-drawn Blue Line separating Lebanon and Israel.
Ban's report reiterated that Hezbollah's existing weapons were a clear violation of Security Council resolutions, but added it had no evidence of "unauthorised transfer" of weapons in UNIFIL's area of operations in southern Lebanon.
The allegations were sparked by Israeli President Shimon Peres in April when he accused Hezbollah's backer Syria of supplying the movement with long-range Scud missiles, a charge Damascus has staunchly denied.
Washington further fed the controversy, with US Secretary of State Hillary Clinton warning Syrian President Bashar al-Assad about the risks of triggering a regional war if he supplied the Shiite group with the missiles.
Hezbollah chief Hassan Nasrallah has refused to confirm or deny the Scud allegations, saying his militant party had a "legal" right to own any weapons it wished. Hindustan Tines