Israel asks for Russia's help in securing release of Shalit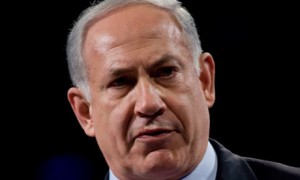 Israeli Prime Minister Benjamin Netanyahu asked Russia to use its contacts with the Palestinian Hamas movement to secure the release of captive Israeli soldier Gilad Shalit, The Jelrusalem Post and Ha'aretz reported on Wedensday.
The papers said the request was made during a meeting on Tuesday between Netanyahu and Russian Foreign Minister Sergei Lavrov in Jerusalem.
Lavrov, who is conducting a tour in the Middle East from June 28-30, said earlier on Tuesday that Russia was prepared to maintain its contacts with Hamas since the majority of Palestinians voted for the movement in "free and democratic" elections.
Israel Defense Forces Soldier Shalit was seized in June 2006 by Palestinian militants while on patrol near the Gaza Strip.
The Palestinians have demanded the release from Israeli prisons of nearly 1000 of their men in exchange for Shalit. Negotiations came to a halt in early 2010.
The two largest Palestinian factions, Hamas and Fatah, split in June 2007, some 18 months after Hamas won Palestinian parliamentary elections in 2006. In the ensuing armed clashes between the two rival parties, Hamas took control of the Gaza Strip and pushed the ruling Fatah movement out of the enclave.
Russia, along with the United States, the United Nations, and the European Union, is a member of the Middle East Quartet, which mediates peace efforts in the region. The Quartet last met in Moscow in March.
Israel considers Hamas a terrorist organization and opposes contact with the movement.
During his visit to Israel, the Russian foreign minister also held talks with President Shimon Peres, Foreign Minister Avigdor Lieberman, Defense Minister Ehud Barak and Parliamentary Opposition Leader Tzipi Livni.
Lavrov later met with Head of the Palestinian National Authority Mahmoud Abbas in Ramallah in the West Bank, before flying to Egypt for the final leg of his tour. Ria Novosti