Israeli officer accused of spying for Hezbollah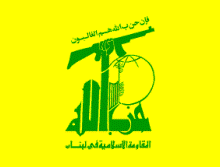 An Israeli warrant officer and five Israeli citizens are suspected of working with Lebanese militant group Hezbollah, the Israeli military said Wednesday.
The Israeli military said Wednesday that a warrant officer working with Israeli forces and "a number of Israeli civilians" were involved in drug smuggling activities in Israel and Lebanon. The identity of the prime suspect is still under a gag order.
The warrant officer, the military said, is suspected of passing sensitive military information to drug traffickers tied to Shiite resistance movement Hezbollah.
Washington and its allies believe Hezbollah is using the international illicit drug trade to finance its militant activity in the Middle East.
The Israeli military said "other suspects" were arrested for passing "critical information" to Lebanese militants and drug traffickers.
The civilians will be indicted by the district attorney's office in northern Israel "in the coming days." The findings of the probe into the conduct of the warrant officer will be handed over to the advocate general in the Israeli military, Israeli officials said.
UPI