Iran MPs want to go to Gaza on Lebanon aid ship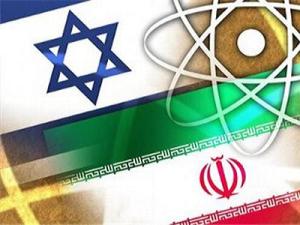 Iranian lawmakers protesting at Israel's blockade of Gaza plan to travel on an aid ship that plans to leave from Lebanon, an official said on Saturday.
Lebanon said last week it would allow a Gaza-bound ship called the Julia to sail, via Cyprus, despite warnings from Israel that it reserved the right to use all necessary means to stop ships that tried to sail from Lebanon to Gaza.
Mahmoud Ahmadi-Beighash, a member of the Iranian parliament's national security and foreign policy committee, said Iranian parliament delegates could sail on the ship rather than attempt to enter Gaza via Egypt.
"A ship is going from Lebanon to Gaza in the course of the current week and the lawmakers are following up to go to Gaza via this ship," he said in comments carried by semi-official news agency ISNA.
Ahmadi-Beighash said the decision to use the ship in Lebanon rather than Egypt's land border with Gaza was taken in a meeting with parliament speaker Ali Larijani.
Earlier this year, Egypt refused permission to an Iranian aid boat to unload after an Israeli warship told the aid boat to leave as it approached the coastal enclave of Gaza.
Israel has announced steps to ease a land blockade of the Hamas-ruled Gaza Strip, after an international outcry over an Israeli commando raid in May on an aid flotilla that killed nine pro-Palestinian activists.
The Israeli blockade was conceived more than three years ago as a way suffocating popular support for Hamas, which refuses to recognize Israel and which seized control of Gaza in 2007.
Israel suspects Iran of supplying Hamas with weapons. Iran is under U.N. sanctions for its nuclear energy program which the West suspects is a cover for developing nuclear weapons.
Chickened out
Iran announced on several occasions that it will be sending aid vessels to Gaza, but decided to scrap its plans following the Israeli threats.
What is interesting here is that Iran is trying to use the Lebanese aid ship while Hezbollah decided against any involvement .
Hezbollah stressed in a statement issued on June 18 that the party will not take part in any Gaza-bound aid missions.
"We do not want Israel to use the party's participation as an excuse to attack the boats," The statement said.
The group of Lebanese women activists who are organizing the aid ship to Gaza insisted last week that they were not affiliated with any political organization, and said the ship would carry 30 Lebanese activists as well as 20 foreigners including several Europeans. Lebanese pop star May Hariri announced that she will be a participant in the all-women Gaza-bound aid ship "Mariam", and that she has started preparing for the trip.
The question on the mind of many Lebanese according to an observer : What is Iran up to ? Is it trying to give Israel the excuse to set the region on fire ?
Reuters, Ya Libnan