Hariri, Berri to head to Damascus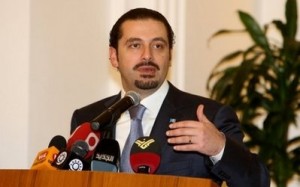 Lebanese Prime Minister Saad Hariri will visit Syria on July 5 or 6 to follow up on the joint Lebanese-Syrian administrative and technical committees that worked on several agreements, protocols, memorandum of understanding and executive programs between the two countries, Syrian newspaper Al-Watan reported on Sunday.
Earlier this month, Minister of State Jean Ogassapian, who headed the Lebanese delegation to talks in Syria, said that the next step in following up bilateral agreements between Lebanon and Syria is a visit by Hariri to Damascus to sign the agreements that have been approved.
Speaker Nabih Berri also plans to travel to Syria . He heads to Damascus on Tuesday to participate in the extraordinary conference of the Parliamentary Union of Islamic Countries, the National News Agency reported.
The conference will discuss efforts to lift the Israeli blockade of Gaza, NNA said.