Shahzad Admits Trying to Bomb Times Square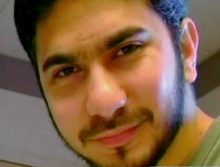 A Pakistani-born U.S. citizen, calling himself "a Muslim soldier" avenging U.S. attacks in Muslim countries, admitted Monday that he tried to detonate a crudely made car bomb in New York's Times Square in May.
Faisal Shahzad, of Shelton, Conn., pleaded guilty in federal court in Manhattan to a 10-count indictment that included charges of conspiracy to use a weapon of mass destruction, attempting an act of terrorism and transportation of an explosive. He faces life in prison when he is sentenced.
Mr. Shahzad, 30 years old, said he would plead guilty "100 times over" until the U.S. pulls its troops from Afghanistan and Pakistan and stops unmanned drone strikes against terror suspects. Mr. Shahzad is one of a number of home-grown U.S. terrorists who have surfaced over the past two years.
"I am part of the answer to the U.S. terrorizing the Muslim nations and the Muslim people, and on behalf of that, I'm avenging the attacks," Mr. Shahzad said.
Mr. Shahzad, a naturalized citizen, has been in custody since May 3—two days after his bombing attempt. He was aboard an Air Emirates flight that had left the gate at John F. Kennedy International Airport when he was apprehended. The flight was headed to Dubai.
In a nearly hourlong hearing, Mr. Shahzad, who attended college in Connecticut, married and had lived in the U.S. for 10 years before the attack, outlined how he received explosives training in December in Pakistan and then traveled back to the U.S. earlier this year with the intention of setting off a bomb.
Mr. Shahzad was frequently interrupted by questions from the judge.
"I made the bomb," Mr. Shahzad said.
"In Connecticut, by yourself?" asked U.S. District Judge Miriam Goldman Cedarbaum.
"Yes," Mr. Shahzad said.
Mr. Shahzad said he had been living with his parents in Pakistan for about six months last year when he traveled to Waziristan, Pakistan, to join the Tehrik-e-Taliban, a militant extremist group based there. He said he was with the Pakistan Taliban for about 40 days and received five days of explosives training while there.
At the end of his time in Waziristan, he asked for cash to help fund the operation, leaving with about $4,500 of his own money and about $4,900 that he received in Pakistan, Mr. Shahzad said.
He returned to Connecticut in February, finding a place to build the bomb and slowly gathering the materials to do so, Mr. Shahzad said. He received cash in March and in April to help his efforts, Mr. Shahzad said.
Prosecutors said he received about $12,000 between February and April to help fund the car-bomb attack.
In chilling detail, Mr. Shahzad described his movements the day of the attempted attack, saying he arrived in a crowded Times Square between 6 p.m. and 6:30 p.m. on May 1 and lit the fuses in hopes that the bomb would explode in less than five minutes.
"I didn't choose a specific building," Mr. Shahzad said. "I chose the center of Times Square."
Mr. Shahzad said he then walked to Grand Central Station and took a train back to Connecticut. He said he had a fold-up 9mm rifle in a laptop case "in case I was attacked." The rifle was later found in his car at the airport after he tried to flee the U.S., prosecutors said.
Street vendors alerted police to the unoccupied Nissan Pathfinder smoking in the vicinity of 45th Street and 7th Avenue in Times Square on May 1, just moments after Mr. Shahzad walked away from the vehicle. He allegedly purchased the SUV in a supermarket parking lot in Connecticut for $1,300 in cash, about a week before the failed bombing, prosecutors said.
Inside the vehicle, the New York Police Department bomb squad found several bags of fertilizer, two red five-gallon gasoline canisters, 152 M-88 fireworks, three propane gas canisters and two alarm clocks connected to wires.
Mr. Shahzad said he wanted to do "damage to the building, injure the people or kill the people."
Mr. Shahzad didn't appear in court until more than two weeks after his arrest. He admitted to federal agents during voluntary questioning that he carried out the attack. Prosecutors have said Mr. Shahzad was advised of and waived his Miranda rights to remain silent, as well as his right to a speedy appearance in court, during that period.