Hezbollah MP calls on US to provide list of recipients of funds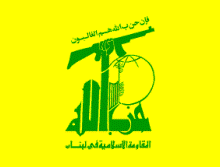 Yesterday Hezbollah MP Nawwaf Moussawi said his party might file a claim at the Lebanese judiciary "against anyone whom investigation shows to have taken funds from the US" for political use and today he called on the US Embassy in Lebanon to provide a list of the parties and figures who have received funds from the US administration for political use.
Moussawi estimated the funds to be around $500 million.
"If this money was really meant to support the Lebanese people, then what's wrong with announcing the full names of the recipients ?" he asked.
Moussawi did not explain how he arrived at this number nor did he verify his allegations
Baseless allegations says US
Yesterday the spokesman of the US Embassy in Lebanon issued a statement calling Moussawi's recent allegations baseless.
"The US is committed to supporting Lebanon, its government and its people through programs and various types of support", the spokesperson added.
The spokesperson added that "we provided this support transparently to the people and media, unlike others. The US is committed to continuing this support, and these baseless accusations will not change that."
According to observers Hezbollah's allegation are in response to the sanctions that the US had slapped against two companies linked to the Iranian backed militant group.
In September 2006 , the US Treasury blacklisted Bayt al-Mal and the Yousser Company, along with Bayt al-Mal head Husayn al-Shami, for channeling funds to Hezbollah.
"Bayt al-Mal and the Yousser Company function as Hezbollah's unofficial treasury, holding and investing its assets and serving as intermediaries between the terrorist group and mainstream banks," said Stuart Levey, the US Treasury's undersecretary for terrorism and financial intelligence on Sept 8, 2006 .