Gemayel: Jumblatt is fulfilling conditions that he is not convinced of'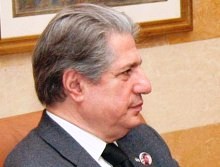 Lebanon's former president and Phalange Party leader Amin Gemayel told New TV on Saturday that Progressive Socialist Party leader MP Walid Jumblatt "is fulfilling a number of conditions that he is not convinced of."
Gemayel (R) made the statement after Jumblatt hosted a lunch on Saturday at his Shouf residence in Mukhtara to honor Syrian Ambassador to Lebanon Ali Abdel Karim Ali .
Commenting on Jumblatt's June 15 bill that called for granting Palestinians residing in Lebanon civil rights and allowing them to own properties , he said " some international organizations have contacted the Kataeb Party to get clarifications on why it did not accept the PSP leader's bill."
Gemayel said that "there are international attempts to give the Palestinians these rights as a step toward their naturalization."
He added that Israel is pushing for the Palestinian naturalization via the international organizations that work closely with the United Nations Relief and Works Agency for Palestine Refugees in the Near East (UNRWA).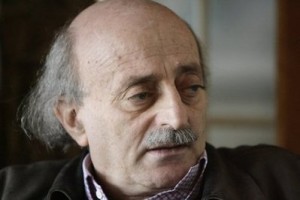 Hezbollah and Amal MPs voted in favor of Jumblatt's bill, while the Phalange, Lebanese Forces and Change and Reform MPs voted against it.
Jumblatt (R) criticized the MPs that voted against the bill by saying : " The rightists are dumb and the Lebanese rightists are the dumbest'.
March 14 Christians excluded
PSP official Rami al-Rayyes said the Mukhtara lunch is aimed at opening a new page in ties with Damascus after turning the page of the past.
The PSP leader is seeking to have good ties with all sides, al-Rayyes said.
Several pro-Syria politicians attended the luncheon, but the March 14 Christian leaders were excluded.
When asked by MTV why March 14 alliance Christians were not invited, Jumblatt said "he did not want to embarrass anyone," adding that the event is part of the "normal framework of good relations with Syria."
A neutral Lebanon is impossible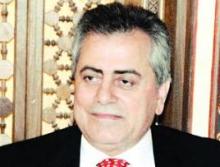 During the lunch in honor of the Syrian ambassador (R) , Jumblatt said it is impossible for Lebanon to be neutral and he believes Hezbollah's arms are important to defend the country's oil resources, MTV reported.
"Which state is neutral? Neutrality is impossible. We must take a stance," Jumblatt said.
"We protect Lebanon through preserving the arms of the Resistance. We enhance the Lebanese-Syrian relations through trust and honesty," he added.
Jumblatt, whose father was assassinated on March 16, 1977 by the Syrian regime , was one of the most outspoken anti-Syrian leaders, but last year he decided to open a new page with Syria and earlier this year he met with Syrian president Bashar al Assad in Damascus