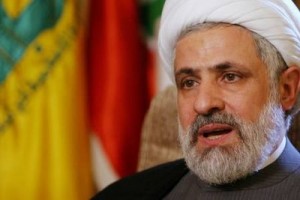 The U.N. Security Council has become a tool for American colonialism, the deputy secretary-general of Hezbollah said in the wake of Iranian sanctions.
The Security Council voted Wednesday to place new sanctions on Iran. The measure was passed on a vote of 12-2 with one abstention.
Naim Qassem, the deputy secretary-general of Hezbollah, said the Security Council showed it was flagrantly biased toward Israel in what he characterized as foreign interference.
The Hezbollah leader said the international agency that was supposed to be pursuing justice had become a tool for a U.S. policy of colonialism toward weaker states.
"They don't want Iran to be independent, they don't want Iran to be developed and to help the weak nations," he was quoted by Hezbollah's news agency al-Manar as saying.
The sanctions include an increase in the number of Iranian officials and companies who would be under travel bans and subject to asset freezes and additional searches for banned goods in cargo shipped to or from Iran.
"Lebanon through its people, army and resistance is against the sanctions on Iran," added the Shiite leader.
Brazil and Turkey were the "no" votes and Lebanon abstained. UPI
This error message is only visible to WordPress admins
Error: No connected account.
Please go to the Instagram Feed settings page to connect an account.