Lebanese- American couple indicted over Hezbollah aid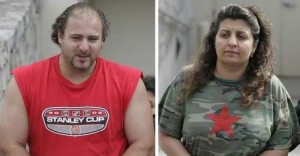 A federal grand jury has indicted a couple on charges they conspired to provide thousands of dollars to a Mideast terrorist group.
Hor Akl and his wife, Amera Akl, were indicted Monday in Ohio on charges they planned to conceal up to $500,000 to give to Hezbollah on behalf of anonymous donors in the United States.
The couple was taken into custody last week after prosecutors said an FBI informant provided them with $200,000 in cash.
The couple was alleged to be preparing to hide the money in a vehicle that prosecutors said was to be shipped to Lebanon.
The Akls are dual citizens of the United States and Lebanon, the complaint said. Hor Akl works at a Toledo bar with his brother-in-law. He told the FBI informant that his brother-in-law, who's unnamed in the complaint, operated a Lebanon recreation club used frequently by Hezbullah to conduct meetings, prosecutors said.
The U.S. government lists Hezbollah as a terrorist organization and blames it for numerous attacks.