Israel: Power to hit Hezbollah if needed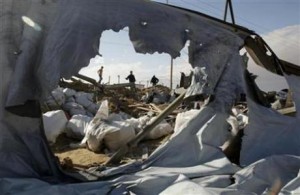 Former Israeli Chief of Staff Dan Halutz stressed Sunday that the Israeli army has the power and ability to "hit" Hizbullah and its weapons arsenal.
He told Israel Radio: "There is nothing worrisome or frightening in Hizbullah's arsenal, whether it's the Scud or the anti-aircraft missiles that it received and still receives from Syria."
"Israel has the power to hit Hizbullah if the situation calls for it," Halutz stated.
He also called on all Israeli political and military officials to halt talk about Hizbullah and its Secretary General Sayyed Hassan Nasrallah's threats against Israel.
He pointed out: "These statements will only serve to give weight to Nasrallah's threats, which he issues from a basement in Beirut in order to increase his power in Lebanon."
Naharnet