Over 160 killed in Air India crash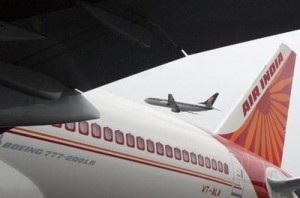 A plane crash in southern India early Saturday has killed more than 160 passengers, an Indian official said.
V.S. Acharya, the home minister of India's Karnataka state, told CNN-IBN he thought about five or or six people had survived the crash.
The Air India plane was carrying 165 passengers — including four infants — and went down around 6:30 a.m. (9 p.m. ET Friday) near the Mangalore International Airport, CNN's sister network reported, citing an airline spokesman.
The Boeing 737 burst into flames after overshooting the runway on a flight from Dubai, CNN-IBN reported.
Eight to 10 people had been taken to hospitals and were being treated, Gopal Hosur, inspector general of police in Mangalore, told CNN's sister network.
Hosur said he did not know their conditions or whether they would survive.
Witnesses told CNN-IBN that the plane crashed through the hilltop airport's boundary wall and fell into a valley.
The network said that smoke from the plane and the hilly and wooded surrounding terrain were hampering rescue efforts, though about 25 to 30 ambulances were on the scene. CNN