Hezbollah sues Siddiq over accusations in Hariri murder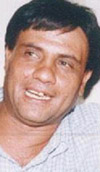 Hezbollah has filed a lawsuit against Mohammad Zuhair as-Siddiq, for new accusations that the group's members were involved in the 2005 assassination of Lebanon's former Prime Minister Rafik Hariri, As-Safir newspaper reported on Friday .
Kuwaiti newspaper As-Seyassah reported last month that Siddiq, a Syrian intelligence officer who allegedly misled the UN probe into Hariri's murder, had resurfaced in Europe after serving jail time in the UAE. He reportedly renewed previous claims that Syrian and Lebanese leaders were involved in the late prime minister's assassination, but added this time that Hezbollah was also involved.
As-Safir newspaper reported that Hezbollah's lawsuit, which was filed with the public prosecutor in Beirut, cites Siddiq's interview with As-Seyassah.
A year ago the German der Spiegel Magazine revealed that Hezbollah and not Syria was behind the assassination. The magazine also revealed that the van used in the assassination was owned by a Hezbollah official.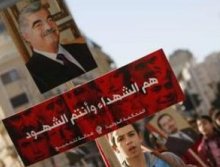 Many observers believe that even if Hezbollah was behind the crime , it couldn't have done it without the knowledge of the Syrians
Last week the special Tribunal for Lebanon( STL) has revealed that Prosecutor Daniel Bellemare plans to file charges in the assassination case by the end of the year, STL President Antonio Cassese told a local newspaper