Prince Khalid al-Faisal in Beirut to attend the Arab Economic Forum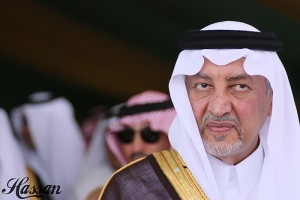 Prince Khalid al-Faisal bin Abdul Aziz Al Saud arrived in Beirut to attend the 18th Arab Economic Forum, which is set for May 20 and 21 and which will be held under the patronage of PM Saad Hariri.
Around 600 participants from 25 states will participate in the conference.
Prince Khalid is the governor of Makkah Province in western Saudi Arabia, which includes Islam's holiest city, Mecca, as well as Saudi Arabia's main seaport and second largest city, Jeddah.
He arrived on a private jet accompanied by a high level delegation