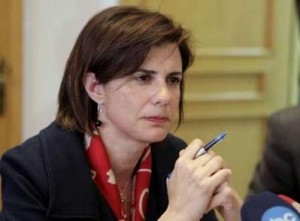 The World Bank plans to provide about 500 million dollars over four years to help economic reforms in Lebanon, one of the world's most indebted countries, a senior bank official said on Wednesday.
"We are working on providing support to Lebanon in the neighborhood of about 500 million dollars … in the hope that it will be used for economic reform," said Shamshad Akhtar, the World Bank's vice-president for the Middle East and North Africa.
"From our perspective we are extremely impressed by the leadership of the ministry of finance … to launch far-reaching economic reforms in Lebanon that pave the way for sustainable economic growth," he told a news conference in Beirut.
Lebanon is recognised for its solid banking structure, but is weighed down by a cumbersome 50 billion dollars debt that was accumulated since the end of the 1975-1990 civil war. In 2005, Lebanon was promised a World Bank aid package of 100 million that would progressively grow to 700 million dollars if the country stayed on track with reforms.
But the programme was derailed after a war between Israel and the Lebanese Hezbollah in the summer of 2006, and the political crisis that followed, paralyzed the government.In particular, Lebanon must reduce a large deficit at the state-owned electric company that drains 3 percent of gross domestic product. AFP
This error message is only visible to WordPress admins
Error: No connected account.
Please go to the Instagram Feed settings page to connect an account.