U.S. to Assist Palestinian Refugees in Syria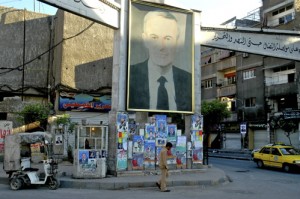 Earlier today officials from the U.S. Embassy in Damascus, the Syrian Arab Republic Government, and the United Nations Relief and Works Agency for Palestine Refugees in the Near East (UNRWA) inaugurated a newly constructed community center that will benefit nearly 144,000 Palestinian refugees living in Yarmouk refugee camp in Damascus. The United States contributed $1.4 million to support the construction of the community center.
The United States is UNRWA's largest bilateral donor. In 2009, the United States provided over $267 million to UNRWA. With this contribution, the U.S will have provided over $115 million to UNRWA in 2010, including $60 million for the General Fund, which supports core services for 4.7 million refugees in the West Bank, Gaza, Jordan, Syria and Lebanon, such as providing education for nearly 500,000 Palestinian children in 691 UNRWA schools.
State.gov