Iraq: Vote recount has not changed the March results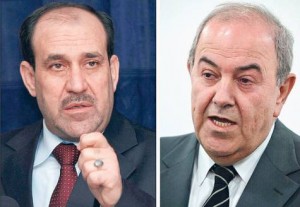 An official with Iraq's election commission says the recount of the Baghdad vote has not changed the result of the March parliamentary election in which a Sunni-backed candidate narrowly won over the Shiite prime minister.
Qassim al-Abboudi says the results of the recount "are compatible" with the original count of the March 7 vote.
Prime minister Nouri al-Maliki won the Baghdad vote but alleged fraud and demanded a recount in the capital, which accounts for about a fifth of parliament's 325 seats.
A change in the result threatened Allawi's two-seat lead over al-Maliki.
The recount has delayed the seating of the new legislature. Other challenges to the election results have raised fears the uncertainty could lead to a surge in violence. AP