Newspaper executives forum in Beirut canceled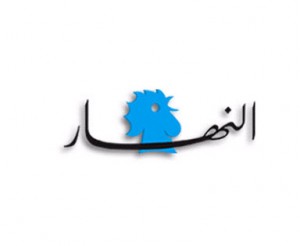 A gathering of newspaper executives and editors from around the world scheduled in Beirut next month has been called off because the Lebanese host organization could not meet its financial commitments, organizers said Tuesday.
The World Newspaper Conference from June 7-10 was canceled and a World Editors Forum planned at the same time in the Lebanese capital was rescheduled for October 6-8 in Hamburg, Germany.
Gavin O'Reilly, President of The World Association of Newspapers and News Publishers, said Lebanese host An-Nahar newspaper informed the organization it was not able to provide the agreed funding for the event "because of the 2009 financial, economic and political crisis in the region."
"It was simply impossible to go ahead without the commitment of our Lebanese colleagues, who were responsible for security and other significant infrastructural and service expenses," O'Reilly said in a statement posted on his organization's website.
The cost of the venue, security and other local expenses was estimated at $2 million and could not be covered by registration fees alone, the statement said.
Lebanese government officials had no immediate comment and An-Nahar officials said no one was available to comment before Wednesday.
The newspaper laid off scores of employees last year, including veteran editors and reporters, because of the financial crisis which shook newspapers and other media outlets around the globe.
The 2010 congress would have marked the first time the newspaper executives' meeting was held in an Arab nation.
The European-based organization, which promotes and defends media freedom, said it chose Lebanon because the country's free and diverse press was a "shining exception in an otherwise dark regional tableau."
About 700 senior newspaper executives were registered for the Beirut events.