Jumblatt: Mt. Lebanon Prosecutor should resign over Ketermaya lynching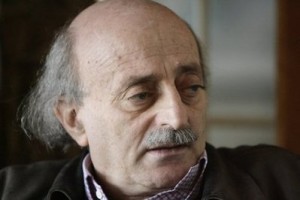 MP Walid Jumblatt called for the resignation of Mount Lebanon Prosecutor and the liable security officials in wake of the mob lynching of the suspect in Ketermaya's quadruple murder.
In an editorial to be published Tuesday in the al-Anbaa weekly, the Progressive Socialist Party leader said: "All the field security officials, their superiors, and the prosecutor of Mount Lebanon should resign or be fired from their posts." He added : "This should be the minimum requirement."
Reenacting the crime
Jumblatt noted that the major mistake that took place was the security officials' insistence that the suspect reenact his crime soon after it was committed at a time when the residents were still outraged about the murder of the 2 grandparents and their 2 granddaughters.
It was this measure that led to the mob lynching, Jumblatt added.
Media
Jumblatt also condemned the media race to rebroadcast the ugly images of the crime, saying: "Such a step only served to refuel hatred and reopen wounds to enhance the wave of incomprehensible discrimination against brotherly Egyptian people."
Lebanese Justice Minister Ibrahim Najjar met last Tuesday with Mohammed Abdul Hakam, Egypt's Assistant Foreign Minister for Consular Affairs and Egyptians Abroad to extending his apologies for the lynching of the Egyptian national Mohammed Salim Mosallam in Ketermaya. Abdul Hakam was accompanied by Egyptian Ambassador to Lebanon Ahmad Bidawi