Bribery mars Sunday's vote in Lebanon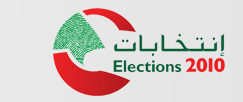 Bribery and minor security violations complicated boycotts and low voter turnout during weekend municipal elections in Lebanon, monitoring groups report.
Lebanon is in the midst of a series of weekend elections through May for municipal councils. The Lebanese Association for Democratic Elections said bribery and minor violence hampered much of the vote in Beirut and Beqaa provinces, though most of the voting was calm.
The election group singled out elections in the city of Zahle in the eastern province of Beqaa.
"Members of electoral mechanisms were clearly and collectively bribing voters," the group said.
Lebanese Interior Minister Ziad Baroud noted that voter turnout for the weekend election was around 21 percent in Beirut and 49 % in Beqaa. UPI