PLO OKs Indirect Talks With Israel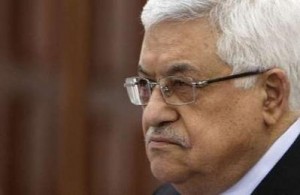 Palestinians want Israel to stop building homes for Jewish settlers in East Jerusalem and the West Bank, lands Israel occupied after the 1967 Mideast war that are claimed by Palestinians for a future state.
Israel has frozen new housing starts in the West Bank since last November for a 10-month period, but has refused to stop building homes for Jews in East Jerusalem, which it claims as part of its eternal capital.
Israel already has agreed to indirect talks with Mr. Abbas' government but has said it wants a quick transition to direct negotiations.
Palestinians have said they want indirect talks to focus on core issues of the Israeli-Palestinian conflict, including borders of a future Palestinian state and the status of Jerusalem.
Mr. Abbas' government broke off direct negotiations with Israel in December 2008 when Israeli forces launched an offensive in the Gaza Strip to stop rocket fire by Hamas militants on Israeli towns. VOA