U.S. to give Lebanon 75 mln USD grant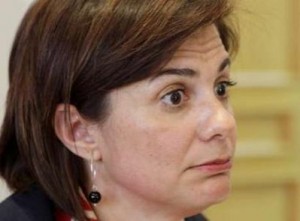 The United States will provide Lebanon with a grant worth of 75 million U.S. dollars to help Beirut cover the its debt to the World Bank, said a statement by Lebanese Finance Minister Rayya al-Hassan's press office on Thursday.
According to the statement, Hassan met with U.S. ambassador Michele Sison to discuss the grant, which was announced after the United States decided to extend the period during which Lebanon can receive financial aid.
Hassan was informed about the grant during a visit to Washington last month, the statement noted, adding that the grant will be solely used to pay off Lebanon's debt to the World Bank.
The grant will serve as the final payment of the 250 million dollars in financial assistance Washington pledged to give Lebanon during the 2007 Paris III Conference, the statement added.
The fund was part of U.S. donation to the Middle East country of 770 million dollars in total.
During the Paris III Conference, international community pledged 13 billion U.S. dollars to Lebanon for its reconstruction after the 1975-1990 civil war.
Sison told Hassan that the United States will give technical support to Lebanese Finance Ministry to help it implement reforms. Xinhuwa