Suleiman denies involvemnet in an electoral battle against Aoun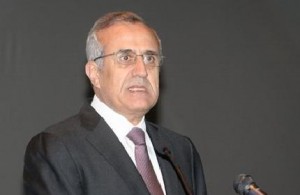 President Michel Suleiman denied reports pointing to an electoral battle between him and Free Patriotic Movement leader MP Michel Aoun during last week's municipal elections in Jbei, Ad-Diyar newspaper reported.
Suleiman stressed that as a consensus president, he remains impartial and does not support one side against the other.
Jbeil was branded as the battle of 2 general. Aoun lost big in Jbeil and in many towns in Mt. Lebanon.
Both Aoun ad Hezbollah decided to boycott Beirut MUNICIPAL elections which will take place this Sunday and decided instead to only participate in the Mukhtar elections