JP: Hezbollah has received hundreds of M-600 missiles from Syria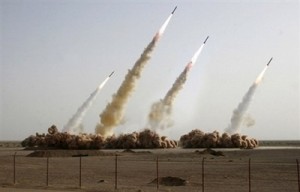 Israeli newspaper Jerusalem Post has reported that Hezbollah has received hundreds of advanced surface-to-surface missiles from Syria that are capable of targeting Tel Aviv and causing extensive damage to Israel in the event of a future war.
Yesterday , Brig.-Gen. Yossi Baidatz, head of Military Intelligence's Research Division, told the Knesset's Foreign Affairs and Defense Committee that Syria was unquestionably transferring long-range rockets to Hezbollah, and that the recent reported transfers were just "the tip of the iceberg."
The Syrian-made surface-to-surface missile, called the M600, is based on a solid propellant and is a clone of an Iranian missile called the Fateh-110. The M600 weights about 3,450 , it is about 8.86 meters long has a range of 250 km , carries a 500-kg conventional warhead and is equipped with a sophisticated navigation system, giving Hezbollah accuracy it did not have until now.
According to Israeli intelligence Hezbollah is likely storing the M600 missiles in homes in central and northern Lebanon like the Iranian-made Zelzal and Fajr missiles, which were also stored in homes and were destroyed by the IAF on the first night of the Second Lebanon War in 2006.
On Tuesday, Baidatz told the Knesset committee, as part of his regular briefing, that "Syria has a very key role in the increase in force of Hezbollah 's rocket arsenal."
Meanwhile, Hezbollah deputy chief Naim Kassem said the group reserved the right to rearm.
Speaking to Hezbollah's Al-Manar television, Kassem added that the "land is our land, and no country in the world can restrict our arsenal."
However, he ruled out the possibility of a war with Israel being on the horizon, citing what he called Israel's lack of logistical preparation and its internal issues.