Municipal election-Beirut: Hariri committed to Christian-Muslim power sharing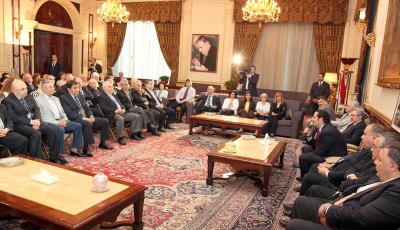 Prime Minister Saad Hariri reiterated his commitment to power sharing between Muslims and Christians in the Beirut municipal council, during his meetings throughout Monday with delegations—including those of the Ramgavar and Henshag parties, National News Agency (NNA) reported .
This comes after negotiations between the March 14 alliance and the Free Patriotic Movement over the distribution of seats in the Beirut municipal council have not yet yielded an agreement.
Hariri called on all sides to not break the power-sharing formula.
The PM also voiced the importance of the upcoming May 9 Beirut municipal elections, the NNA added.