U.N.: 'Armed militias in Lebanon adding stress to ME region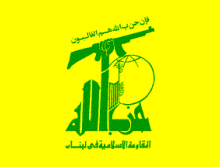 Armed militias operating in and around Lebanese territory are adding stress to an already tense region, a U.N. special envoy to the region said.
Terje Roed-Larsen, U.N. special envoy for the implementation of U.N. Security Council 1559, told reporters following a closed-door meeting with the U.N. Security Council that "heavily armed militias" were among the unresolved issues complicating the region, the United Nations said.
"As long as these unresolved issues are there, there will always be tensions," he said.
Resolution 1559 was adopted in 2004. It calls on Lebanon to exercise responsible sovereignty and called on "foreign forces" to respect Lebanon's independence.
Though details of the meeting were scant, the international community is watching regional developments amid rumors Syria transferred Scud missiles to Hezbollah fighters in Lebanon.
In his latest report on Resolution 1559, U.N. Secretary-General Ban Ki-moon said that despite political accomplishments in Lebanon, armed militias continue to pose a threat to the region. UN