Suleiman: Enabling emigrants to vote aims at connecting them with Lebanon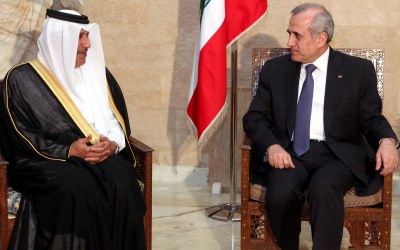 Lebanese President Michel Suleiman and Qatari PM Sheikh Hamad bin Jassem held talks on the Lebanese – Qatari bilateral relations , the situation in the Middle East, and Israeli threats against Lebanon.
In an interview with LBC President Suleiman said Lebanon has entered today a new stage, a stage of stability that should positively reflect on the emigrants. He added "Seeking to enable emigrants to vote aims at strengthening the ability of Lebanon abroad and at connecting the emigrants with their country, Lebanon.
Suleiman has just returned from a 5-day official visit to Brazil where there are more Lebanese than in Lebanon
Lebanon yesterday signed with Qatar 13 agreements