Retrial begins for Egyptian MP accused in Tamim murder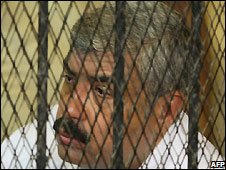 A retrial has begun for an Egyptian real estate mogul accused of hiring a hit man to murder a Lebanese pop star in her Dubai apartment.
In his first trial, Hisham Talaat Moustafa was convicted of paying a former policeman $2 million to kill his ex-girlfriend, 30-year-old singer Suzanne Tamim, in July 2008. The two men were sentenced to death, but an appeals court ordered a new trial, citing incorrect legal procedures and insufficient evidence.
On Monday, both men pleaded not guilty.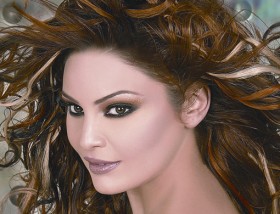 Mustafa has close ties to the centers of power. He is a member of parliament and a senior ruling party figure. The allegations against him shocked Egyptians unused to seeing powerful politicians taken to court.
He had a relationship with Ms Tamim, who had found fame as the winner of an Arabic television talent show.
Prosecutors at the murder trial last May said that when Ms Tamim spurned Mr Moustafa's offer of marriage, he plotted to kill her.
Mr Sukkari, a security guard at a hotel owned by Mr Moustafa, was said to have travelled to Dubai, where he stabbed Ms Tamim to death at her flat.
The next hearing is Wednesday.Washington Post, Ya Libnan