Sakr: A black room is illegally running the Telecom Ministry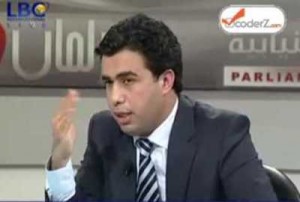 Lebanon's MP Okab Sakr told MTV on Sunday that a "black room" is illegally running the Telecommunications Ministry and includes a retired officer and party officials who have access to the ministry's data.
"I am surprised that an MP is unaware of the right to revoke a minister's vote of confidence," he said, a reference to Change and Reform bloc MP Nabil Nicolas's comment that Sakr's demand on Friday for Telecommunications Minister Charbel Nahhas to resign sets a dangerous precedent.
Earlier today Lebanon First bloc member Khaled Zahraman also called for the accountability of Telecommunications Minister if he failed to supply a detailed explanation on his alleged manipulation of the Technical Committee's reports.
"We insist on calling to account Minister Charbel Nahas if he doesn't supply a details and convincing explanation on the scandal," Zahraman said.
He pointed to the importance to summon Nahas to the Telecommunications parliamentary Committee "to listen to what he has to say because he hid data from MPs which is tantamount to misleading them."