Mitchell ends Mideast peace mission, but will return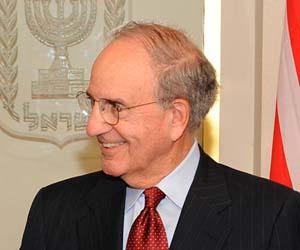 U.S President Barack Obama's point man in the Middle East has little to show for his latest peace mission.
U.S. envoy George Mitchell held three days of separate meetings with Israeli and Palestinian leaders, but failed to achieve a breakthrough on resuming peace talks. He said he will return again next week.
"I look forward to continuing our efforts to achieve comprehensive peace and security in the region, including a two-state solution," Mitchell said.
Mitchell's last meeting was with Israeli Prime Minister Benjamin Netanyahu, who spoke afterward to his Cabinet.
Mr. Netanyahu said Israel and the United States want to restart peace talks immediately, and he hopes the Palestinians share the same goal.
But the Palestinians have balked, saying they will not return to peace talks until Israel freezes construction projects in disputed East Jerusalem. Backed by the U.S., the Palestinians claim East Jerusalem as the capital of their future state. But Israel claims all of Jerusalem as its eternal capital and says it can build anywhere in the city.
Settlement issue
The settlement issue has infuriated the Palestinians and strained relations between Israel and Washington. Palestinian chief negotiator Saeb Erekat said .
"This is a formula for disaster, not a formula for peace; this is a recipe for confrontation and war and not for peace."
Palestinian President Mahmoud Abbas will meet with the Arab League on Saturday to discuss the possibility of resuming peace talks with Israel. Palestinian officials say Mr. Abbas might also meet next month with President Barack Obama at the White House.VOA