Monitors: Sudan poll fell short of standard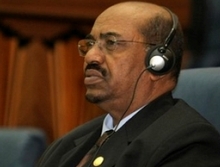 Sudan's first multi-party elections in almost a quarter of a century have failed to meet international standards, according to foreign monitors.
After almost a week of polling, counting is well underway in Sudan.
However, both the European Union and the Carter Centre, headed by former US president Jimmy Carter, say the presidential, parliamentary and regional elections were beset with irregularities.
Mr Carter said the polling lacked transparency and there were reports of widespread intimidation of voters.
Sudan's Islamist leader, Hassan al-Turabi, also condemned the elections, describing both the voting and counting process as fraudulent.
He has declared that his party will not be joining the next government.
Many of Sudan's opposition parties boycotted the country's first multi-party elections in 24 years because of fears over vote-rigging.
Despite the flaws, the foreign observers claim the polls were a significant step towards democracy.
It is expected Omar al-Bashir, who has led Sudan since seizing power in 1989, will be returned as the country's president. ABC