U.S. concerned over Syrian shipmenst of Scuds to Hezbollah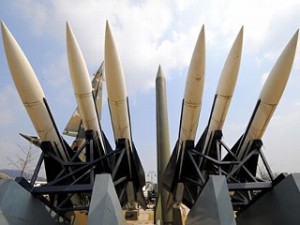 The White House said Wednesday it was increasingly concerned about possible Syrian Scud missile sales to Hezbollah, a day after Israel raised the alarm.
Israeli President Shimon Peres Tuesday accused Syria of supplying the Scuds but a U.S. official, speaking on condition of anonymity, said that it was unclear if the transfers had yet taken place.
There was also disquiet about the allegations at the White House, as President Barack Obama tries to engage Syria and unblock the impasse in peace talks between Israel and the Palestinians.
"We are obviously increasingly concerned about the sophisticated weaponry that is allegedly being transferred," White House spokesman Robert Gibbs said.
"We have expressed our concerns to those governments and believe that steps should be taken to reduce any risk and any danger," Gibbs said, apparently referring to the Israeli and Syrian governments.
"This is a … potentially destabilizing effect … the alarming effect that this has, we have expressed our great concern about."
Lebanon at " significant risk
Lebanon would be put at " significant risk" if Syria transferred Scud missiles to Hezbollah, the U.S. State Department said on Wednesday.
"We are concerned about it. If such an action has been taken … it would represent a failure by the parties in the region to honor UN Security Council Resolution 1701. And clearly it potentially puts Lebanon at significant risk," State Department spokesman P.J. Crowley said.
U.S. has raised the issue with Syrian ambassador in Washington during a recent meeting, he said