Iran upset with Russia over S-300 delivery delay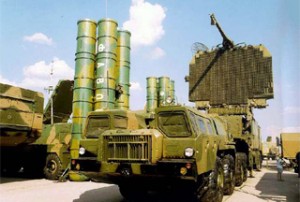 Iran's foreign ministry spokesman expresses Tehran's disappointment with continued delay in the delivery of the S-300 air defense missile system from Russia.
Speaking today about the much delayed delivery of the S-300 system to Iran, the Foreign Ministry Spokesman Ramin Mehmanparast said: "This issue has aggrieved our officials," reported ISNA.
"We expect Russian officials not to be swayed by political pressure from other countries," he said.
Noting the function of the S-300 system, Mehmanparast said: "This system has defensive and deterrent applications. We hope that this matter comes to fruition within the framework of the agreements between the two countries, although our country is at the peak of strength and has sufficient capacity to defend its territorial integrity."
According to a longstanding agreement between Iran and Russia, a number of S-300 long-range air defense missile systems were to have been delivered to Iran. The missiles can shoot down low and high flying enemy aircraft, as well as cruise missiles.
Despite contractual obligations, Russia has so far not delivered the S-300 defensive missile batteries to Iran, citing various excuses.
In February, Iran's ambassador to Russia Seyyed Mahmoud-Reza Sajjadi said, "Iran is ready to receive these systems and our Russian colleagues have assured us that they will meet their obligations."
At a news conference in Moscow, Sajjadi had stated that "several technical issues [in the contract's implementation] have emerged," expressing optimism that they would soon be resolved, without elaborating. press tv