Hezbollah: Syrian, Palestinian agents involved in Mughniyeh murder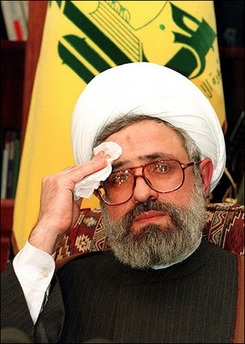 Hezbollah's second in command Sheikh Naim Qassem unveiled that Syrian and Palestinian nationals had provided Israel with information on Hezbollah commander Imad Mughniyeh before his assassination.
In an interview with Saudi al-Watan newspaper the Deputy Secretary General of Hezbollah said "Investigation is not over yet. All information confirm that Israel was behind the killing," adding "people from different nationalities participated" in the murder in a Damascus car bombing on Feb. 12, 2008.
"There is information about Syrian and Palestinian penetration through which Imad Mughniyeh's personality was uncovered," he said.
Qassem denied that Mossad had penetrated Hezbollah with the assassination of Mughniyeh.
"The assassination wasn't liked to the penetration of the resistance from within its ranks. It was the result of monitoring by some groups working for Israel," the Hezbollah Qassem stressed.