Former Lebanon MP brands Aoun a liar, Bassil a thief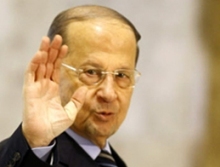 During a press conference , Lebanon's Former MP Farid Haikal al-Khazen launched an attack Thursday against Free Patriotic Movement leader MP Michel Aoun and his son -in-law Gebran Bassil . He accused Aoun of being a liar and Bassil of being a thief .
The former MP was responding to Aoun's accusation that Khazen corruptly operated factories in the Mountain areas of Hrajil and Jeita.
"You have no right to ask us about anything, especially as you have not clarified the issue of the $35-million you took from the Treasury 15 years ago, before leaving for exile in France," Khazen said,stressing that Aoun is not "another ( former president ) Fouad Chehab , but just a thief who robbed the state ".
The former MP also challenged Aoun to disclose all of his and his family's bank account information, including those of their offshore accounts.
"I will do the same, and let us see which one of us is corrupt," he added.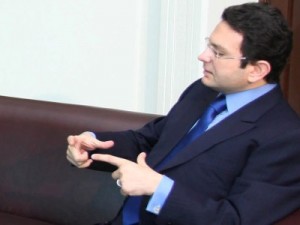 Khazen called on State Prosecutor Judge Said Mirza to consider his statement as an official notice to the Lebanese judiciary to investigate the matter.
"Aoun obstructed the cabinet formation for six months so he could appoint Gebran Bassil—who is Aoun's son-in-law—as the energy minister, Khazen said, adding that "the energy minister is a thief."
The former MP said he will expose Aoun's files one by one ever week so that people will know how corrupt the former general is.