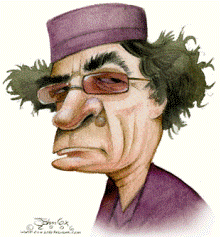 Arab League Secretary General Moussa said today that Libya delivered the official invitation to Lebanon's Arab League representative to attend Arab summit.
Lebanon is bound to reject the invitation again because it was not delivered properly to the the right authorities .
The protocol dictates that the invitation should be personally delivered to the president of the Republic  of Lebanon , Michel Suleiman
Libya first sent last Monday to the Lebanese Ambassador to Syria Michel Khoury an official invitation. However, upon instructions by the Lebanese Foreign Ministry the Embassy in Damascus rejected the invitation.
"The invitation was received by the Lebanese embassy in Damascus, which is not authorized to receive and respond to this invitation for administrative reasons," the Lebanese Foreign ministry said in a statement.
it appears that Lebanon was singled out by Libya as the only country whose top leader did not receive directly an invitation to the summit.
President Suleiman stated last week that he does not intend to attend the summit.