Another world famous Carlos arrives in Lebanon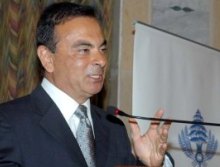 Carlos Ghosn , the most famous automotive leader in the world arrived Friday evening  in Beirut aboard a private jet from Paris.
Ghosn's visit coincides with the visit of another world famous Carlos … Carlos Slim Helu , who was named by Forbes magazine last Wednesday as the richest man in the world.
Both Carloses are sons of Lebanese emigrants. Ghosn's parents emigrated to Brazil and Helu's parents emigrated to Mexico. Both leaders are reportedly anxious to invest in Lebanese projects and help the Lebanese economy.
While Ghosn is a frequent visitor to Lebanon, Helu rarely comes here. … This is reportedly his only visit since 1964.
President Michel Suleiman hosted a dinner on Friday at the Baabda presidential palace in honor of Helu. Several leaders were invited , including former president Amin Gemayel.
Helu met earlier today the top 3 Lebanese  leaders…. the president, prime Minister and the Speaker and all of them honored  him with medals.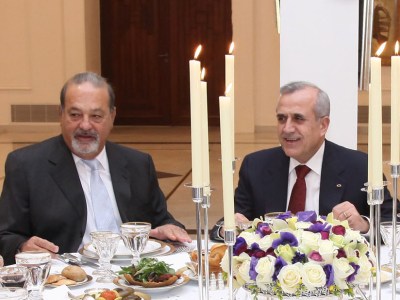 Carlos Ghosn's electric car
According to BusinessWeek, Renault-Nissan's CEO Carlos Ghosn declared recently that his company already has some 56,000 orders placed for the Leaf in the United States. The Leaf is an all-electric small car that is going on sale towards the end of this year, however real mass production only starts in 2012.
Frankly, I mean so far there is no competition. Let's be serious. It's not because someone is coming with a prototype and one car that this is competition. The question is how much capacity are you building, said Ghosn.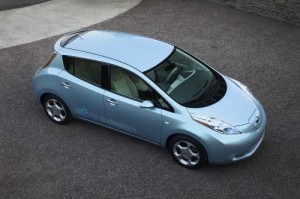 By 2012 Nissan-Renault management plans to have some 500,000 electronic vehicles up and running in Japan, Europe and the United States. Reservations have been quite good for the little Leaf ( pictured right)  from the get-go, however this number still sounds a bit too good to be true-ish. Still, let's not get pessimistic here: if numbers posted by Nissan are true than we can only rejoice, it is a highly Planet-friendly car after-all  and it may just start a trend.