Jumblatt salutes the Iraqi people for the historic democratic elections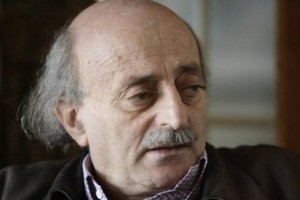 Democratic Gathering bloc leader MP Walid Jumblatt saluted the Iraqi people "for the historic democratic elections that took place yesterday despite the violence ."
He said in his weekly column in the Al Anbaa newspaper: "The Iraqis have managed to challenge the criminals who want to hit Iraq's unity, independence, sovereignty and territorial integrity through suspicious bombings that do not distinguish between sects and religions and regions, aimed only to intimidate voters and disrupt the democratic process" .
He added, "What the Iraqi people achieved during this long election day is an important glimmer of hope for the future because the elections are a real opportunity to develop and rebuild Iraq politically , economically and socially"
Jumblatt also saluted the Iraqi authorities for giving the right to Iraqi expatriates to vote at their places of residence. He said this brings us back to the Lebanese painful reality adding : Perhaps the Iraqi elections are a real opportunity for the Lebanese to reconsider few items of the new election law .
With reference to his upcoming trip to Syria Jumblatt urged the media to stick to accuracy before publishing any information related to his visit to Damascus, which he said "will be announced officially by my media office at the appropriate time".