Lebanese economy may grow 8% in 2010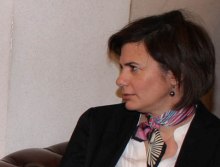 Lebanese Finance Minister Raya al-Hassan said that Lebanon could raise its economic growth forecast for 2010 to as high as 8 percent if structural reforms and long-stalled privatization plans are implemented, Reuters reported.
Al-Hassan pointed out that the government had forecast only 4.5 percent growth in this year's budget because it wanted to be conservative.
She said the government would go ahead with plans to privatize the electricity and telecoms sector, which have been delayed as some powerful politicians have long opposed plans to liberalize the two sectors.
The sale, which will help Beirut tackle massive public debt which stands at 148 % of gross domestic product (GDP), would take place late this year at the earliest, she said.
Lebanon's economy has seen rapid growth in the past two years expanding by 9 percent in 2009, and more than 8 percent in 2008. MENAFN.COM