Phalange: Saifi headquarters not for sale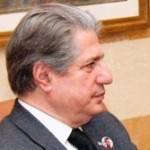 The Phalange party on Sunday denied as "baseless" a report in the Ad-Diyar newspaper that it was planning to sell its headquarters in Saifi district of Beirut to former Prime Minister Najib Miqati.
Miqati's office also issued a statement denying Ad-Diyar's report which claimed that the former premier intended to buy the Phalange headquarters for $20 million.
The party "stresses that such information is not true" and the party's headquarters "cannot be sold or bought," the Phalange said in a statement.
The party's offices "remain a fortress in the defense of Lebanon and a home that unites all Phalangists and Lebanese," the statement added.