ET409: Last words of the pilot 'we're finished, God have mercy on us'
"We're finished … God have mercy on us," were the last words of the pilot of Ethiopian Airlines flight ET409 before crashing into the Mediterranean Sea on January 25, 2010.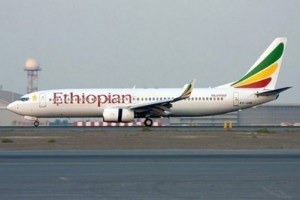 The last sentence uttered by the pilot of the Ethiopian airliner that crashed last month off the Lebanese coast was, "We're finished … God have mercy on us," according to AS Safir newspaper .
The pilot was speaking in Amharic, a Semitic language spoken in North Central Ethiopia.
The newspaper was quoting an unnamed source from the French Investigation and Analysis Bureau (BEA)
An unnamed source from the French Investigation and Analysis Bureau (BEA) told As-Safir newspaper that based on a preliminary report "human error was the cause of the deadly Ethiopian Airlines plane crash"
Ethiopian Airlines Flight 409 crashed into the Mediterranean sea off the coast of Lebanon minutes after takeoff from Beirut airport morning of Jan. 25, killing all 90 people on board.
The investigation team arrived in Beirut on Thursday to report its findings to the Lebanese government after analyzing the contents of of the black boxes which were sent to Paris after they were retrieved by the Lebanese army commandos.
The team met with Prime Minister Saad Hariri and Public Works and Transportation Minister Ghazi Aridi at the Grand Serail prior to Thursday's cabinet meeting to inform them of the draft of the final report on the crash.
As Safir reported that the 2 black boxes flight data recorder ( FDR) and the Cockpit Voice Recorder ( CVR) revealed the details of the incident, and shows the sequence of events as follows:
The plane took off on January 25 at 2:37 a.m. and plunged into the sea at 2:41 a.m. Beirut time after rising to approx. 2750 meters( about 9000 ft) above sea level. It took the plane 40 seconds to hit the water .
The flight data revealed that the pilot asked the co-pilot to follow the instructions of Beirut airport control tower and acted as if his order will be carried out , but the co-pilot did not carry out the order or undertook an opposite action.
Believing that the co-pilot complied with the instructions, the pilot consequently lost control of the plane.
The investigators concluded that human error was the main cause of the crash.
The preliminary report said the jet remained intact until it hit water.
The Ethiopian Airlines , the Ethiopian government , Boeing company, the French Office for investigation , the International Organization for Aviation and the Lebanese government received copies of the preliminary report which will be an integral part of the of the report of the Lebanese government to the public next week.