'Guarantees' needed for Iran's nukes: Clinton interview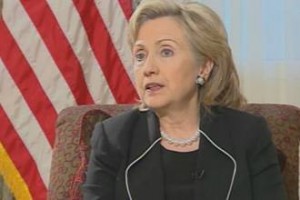 United States Secretary of States Hillary Clinton said that Iran should offer "guarantees" to the neighboring countries that it has no intention of developing nuclear weapons.
Saudi Arabia totally comprehends the main aim of the pressure posed by the international community on Iran in this regard, the top U.S. diplomat to Al Arabia in a special interview, to be fully aired on Wednesday at 1500 GMT.
Clinton reiterated that Washington urges Tehran to abide by the Security Council resolutions regarding its nuclear program.
She pointed out that she could not predict what would Iran's reaction be towards imposing new sanctions. AlArabiya