DNA testing: Egypt's King Tutankhamun died of malaria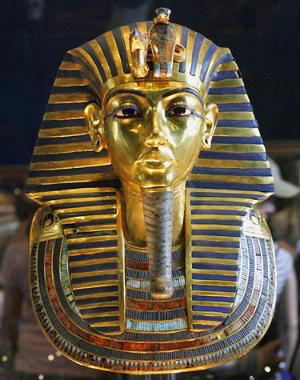 The DNA testing of several prominent Egyptian mummies has revealed the identities of the mother and the father of famous boy king Tutankhamun. Egypt's head of antiquities, Zahi Hawass, says tests also revealed what killed Tut.
Egyptian antiquities chief Zahi Hawass says the results of two years of tests on famous Egyptian mummies show boy king Tutankhamun died of malaria.
Speculation Tut was murdered was debunked by the exhaustive scientific investigation. Hawass says a series of CAT scans revealed damage to Tut's head was just part of the mummification process.
"The important thing is how King Tut died. Everyone thought in the past that King Tut was murdered because of the blow on the back of the head. But, the study of the CAT-scan machine proved that the blow at the back of the head was opened to put the liquid for mummification," he said.VOA