Syrian Human rights demands release of Raghda Hassan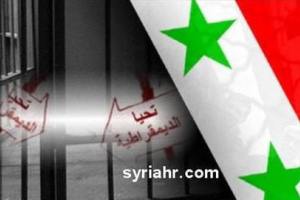 The Syrian Observatory for Human Rights has learned that the Syrian apparatus (al-Mukhabarat al-'Askariyya)  has arrested Syrian activist and former political prisoner Raghda Hassan last Wednesday February 10  as she was heading  to Lebanon.
The Syrian security  later raided her  house in the city of Tartous ,  confiscated her laptop and the draft  of a  novel that she wrote  about  her life in Syrian  prisons . The novel has not been published  yet and Hassan's whereabouts remain unknown .
Hassan 37, is married to a Palestinian and has two children . She was in prison from 1993-1995
on charges of belonging to the Communist  Party in Syria.
The Syrian Observatory for Human Rights Syrian  demanded that "the government should immediately  and unconditionally  release Hassan  and all prisoners of conscience in Syrian prisons". Syriahr