Former US President Clinton hospitalized after heart scare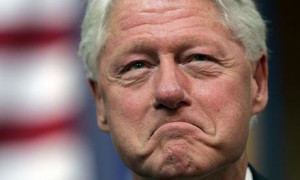 Former US president Bill Clinton has been taken to hospital after experiencing heart discomfort, an adviser has said.
The adviser said Clinton was in "good spirits" after undergoing a procedure to place two stents – tiny mesh scaffolds – in a coronary artery at New York Presbyterian hospital.
Clinton had quadruple bypass surgery in 2004 to open four blocked arteries.
The 63-year-old former president has been working in recent weeks to help relief efforts in Haiti. He was named as a UN special envoy to the country following January's earthquake.
Secretary of State Hillary Rodham Clinton has left Washington and headed to New York to be with her husband.
But aides to Mrs. Clinton said she still plans to go ahead with a previously scheduled trip to Qatar and Saudi Arabia. AP, guardian.uk.